Floor & Wall Tiles - Types & Sizes
All you need to know about
Floor & Wall Tiles

including the different types, sizes and costs.

Wall and floor tiles come in a variety of shapes, sizes, colours, and materials. Depending on your budget, the style/look you want to achieve in the bathroom, the kitchen, or other rooms of the home, and the other remodelling work you plan on completing, the types of wall and floor tiles chosen will vary for each homeowner. For those who are ready to do remodelling work in their home, are comparing the material options, or are simply skimming the market, to find what will fit their budget, this article can help serve as a guide to help you find the right products.
Floor & Wall Tiles Sizes & Dimensions
Floor and wall tiles will typically be measured length and width wise. The tiles are shaped in a square finish, unless they are custom-cut for a specific room or decorative piece you would like the installed into. Most tiles are fairly light in weight, and smaller tiles are ideal for walls, while larger tiles are easier to install on floors. When choosing the tiles, larger dimensions are typically easier to install, and are also ideal for those who are on a budget. They take less time to install or fit into a room, and you'll need fewer tiles, grout, and binding materials, making it a cheaper project to complete, all around.
List of Most Common Sizes
152 X 152 mm to 406 X 406 mm

102 X 102 mm to 305 X 305 mm

76 X 76 mm to 305 X 305 mm
Floor & Wall Tiles Types
Materials vary from wood-grain finishes, to ceramic or porcelain-material bases. Because every homeowner has a different concept in mind when decorating their home, it is important to have a basic idea of the style and overall look you want to achieve, to ensure you will choose the best materials. Finish, quality, durability, resistance to cracking/damage, and budget, are all variables you should consider, when deciding on new floor and wall tiles for your bathroom. These are some of the common types you can invest in, when remodeling the home.
Ceramic or Porcelain

Glazed Wall Tile

Natural Stone Tile

Paver Tile

Quarry Tile
Ceramic or Porcelain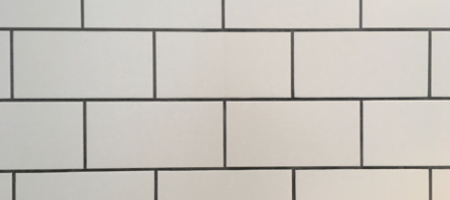 The workhouse, kitchen, or bathroom floors, are all areas which you might choose these materials for your new flooring. Both of these names are interchangeable and tend to describe the water absorption levels. Slower-absorbing tiles are typically known as porcelain, and are ideal for higher-moisture rooms like a bathroom.
Glazed Wall Tile
A glazed wall tile, as the name implies, is intended for us on wall surfaces. If rated for walls, the tiles can't be used on the floors. Wall tiles are typically smaller in size, are lighter in weight, and tend to be more fragile than other tile materials. You can choose them in various grain/finish materials, ranging from wood finish, to mosaic tiles.
Natural Stone Tile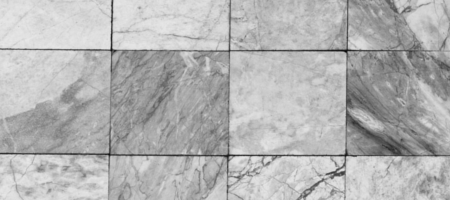 Natural stone tiles are durable, and come in various stone grades/material. You can choose from slate, granite, marble, or travertine. These materials are typically less porous, so they are great for bathrooms or other areas where moisture is high, as floors won't get as slippery as with other materials. They can be used for both floors and walls, and you can seamlessly interchange the material finishes, based upon the look you want to present in the space.
Paver Tile
Made of pressed concrete or clay these tiles are suitable for exterior walkways, they can be used in a kitchen, floors, lining, or for a pool or patio design piece. These pavers aren't intended for high-traffic areas, and certain interior rooms of the home, especially where condensation or moisture is present in very high levels.
Quarry Tile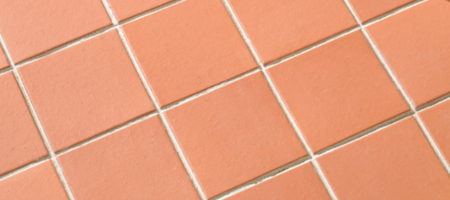 This is an unglazed tile material. It absorbs water well, isn't prone to slipping, and isn't prone to damage/wear in high-traffic areas. It is a great material for both interior and exterior use and is excellent slip-resistant material, making it safe for any areas of the home you want to install it in.
Things to Consider before Buying
There are a number of variables to consider when choosing wall or floor tiles. The porous nature of the material, how slip-resistant it is, how easy it is to care for, durability/strength, and ease of maintenance, are a few of the many variables homeowners should consider, when choosing tiles. It is also important to bear in mind their COF rating (Coefficient Of Friction). This will determine if the floors are very slippery when wet, how well they maintain form, and other factors, which will help you determine how safe they are, to install into a particular room of the home.

It is important to consider colour, custom designs, and material costs as well. You don't want to choose flooring which is overly expensive, or isn't easy to maintain in a room with high traffic, nor do you want to choose something extremely cheap-looking for a room where visitors often frequent. It is a fine balance between luxury, design, affordability, and safety. When choosing new floor or wall tiles which you are going to install in different rooms of the home, these are a few factors homeowners should consider, to make the purchase decision a bit easier on themselves.
FAQ section
Are all materials the same?
No. In fact, the COF rating, how porous a material is, and whether it is a floor or wall tile, are a few of the features which differentiate the many materials, and types of tiles you can choose from, for your home. If a tile is a "wall tile", it typically isn't strong enough to go on floors or high-traffic areas. Make sure you choose tiles which are specifically intended for the area they are going to be installed on.
Can I choose tiles with design/print?
Yes; in fact, mosaic, and other custom design tiles are available. Porcelain and ceramic tiles typically come in various colors and finishes. Not all tiles come in different colours, nor can every tile be engraved/custom fit. However, there are many tiles and materials which can be custom-tailored, for the home, and the rooms you plan on installing them into.
Should I choose larger or smaller tiles?
In most homes, this is a personal preference. If you are on a tight budget, or have very limited amounts of time to do the work, large tiles are a better option. They take less time to install, and you'll need fewer tiles, so the overall cost should be a little cheaper.
Can I purchase tiles in bulk/wholesale?
If you're retiling an entire home or several rooms, you can often find discounts on tiles and flooring materials. Different manufacturers and many installation technicians will offer discounted pricing, based upon the overall size of the project/job they are doing for customers. Inquire with the manufacturer when purchasing tiles, to find the best pricing and discounted rates for floor and wall tiles you order.
Can I buy and install the tiles myself?
Some tile materials are fairly simple to install; in fact, some have simple stick-on backing, which don't require grout or binding agents to install. These are typically wall tiles. However, for a whole room, or areas where safety is a concern, you should consider hiring a tradesman to do the installation work. Not only to ensure it is done safely, but also to ensure the tiles are properly spaced, and that they look good, once installed on the floors or walls.