Double Glazing - Types & Sizes
All you need to know about
Double Glazing

including the different types, sizes and costs.

Double-glazing the windows or doors of your home is an invaluable investment; not only for the homeowner who plans on selling the home in the near future, but also for those who plan on living in their home for years to come. The finish of double glazed windows is durable, will help with UV protection, block out harmful sunrays, preserve your furniture/flooring, and help improve the overall aesthetic of your home. If you are considering doing any remodeling work, and windows/doors are a top priority on the list, this article will help you determine if double glazed windows are the right investment option.
Double Glazing Sizes & Dimensions
Double glazed windows can greatly help reduce energy consumption in the home, by better controlling heating/cooling. In addition to this, they provide additional UV protection, so your furniture won't get damaged, nor will your costly flooring in the home. They help with noise isolation, help increase levels of privacy, and they add an aesthetic appeal to your home, which traditional windows don't provide.
List of Most Common Sizes
20 mm (thickness)

38 mm (thickness)

20 - 28 mm (thickness)

16 mm (thickness)

12 - 20 mm (thickness)
Double Glazing Types
Although many people aren't aware of the fact that there is more than one glass/glaze material option, you do have several varieties you can choose from when having your windows double-glazed. It is important to understand the longevity, the durability, how much protection these windows afford, and the cost of upgrading the windows. Depending on the level of protection desired, your budget, and the number of windows which are being glazed, these are a few of the options available to homeowners, who are ready to remodel their home, and plan on upgrading the windows and doors in the home.
Low E-energy Saving Glass

Acoustic Glass

Self-Cleaning Glass

Fire Glass

Solar Control
Low E-energy Saving Glass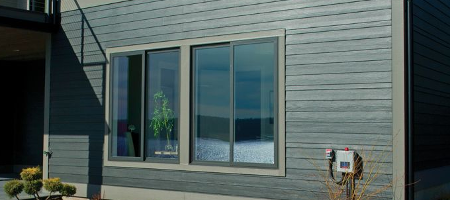 For thermal insulation, this Low E-energy saving glass material is the option chosen by contractors during the installation process. The low-emissivity glass is best for colder regions, where energy is traditionally used to heat the home. This is an energy efficient glass, will help heat the home, and help maintain/preserve warmer temperatures, no matter how cold it gets outside.
Acoustic Glass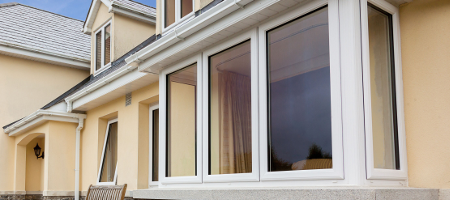 If you want to lessen the noise outside of the home, this is the type of glass which should be installed when double glazing the windows and doors. It has one or more sheets of glass which are bonded together, to form acoustic interlays, and help prevent noise penetration. They help to weaken the levels of sound as they travel through the glass.
Self-Cleaning Glass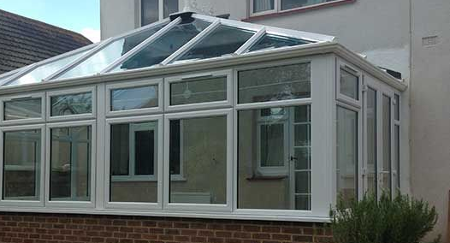 If you don't want to have to do the window-washing yourself, this is the obvious material choice for your new double glazed windows. The new technologies in these uPVC windows can clean themselves, as they are pre-coated, with a transparent coating, which breaks down dirt as it reaches the surfaces.
Fire Glass
This glass is intended to protect the home from fire and smoke damage, in the event of a fire threat. It has a tough laminate coating, and exterior coating technologies, which are intended to make the glass more resistant, and protect from smoke, flames, and fire threats. However, for any chosen fire glass, you should check for recommended usage and appropriate testing.
Solar Control
This glass is intended to help filter and reflect the sun's rays which allows more natural light into the room. This helps reduce the visual glares, helps maintain comfortable conditions in the home, and naturally creates a barrier from too much sunlight from entering the home.
Things to Consider before Buying
Double glazed windows are an investment more and more homeowners are making today. In addition to increasing the home's value, they help naturally prevent sun-damage, UV-damage, and help maintain temperature controls in the home. By preventing too much sun from entering, and a thicker barrier protecting wind/heat from entering the home and seeping out, will better help with energy efficiency in the home, at any time of the year. The windows are thicker, providing a sound-barrier, and helping eliminate clutter or exterior noises from penetrating into the home, as loudly as they would with single-pane windows.

Additionally, the thicker materials provides a more aesthetically appealing finish/detail. Less glare in the home, nicer detail work, and a more even/balanced appearance, are all achieved, when new double glazed windows are installed in the home. Cost savings over time, also make them a worthwhile investment, as they will pay for themselves, only a few years after having been installed in the home. There are many material options to choose from when installing double glazed windows, for the homeowner who is ready to upgrade their home, this is a great investment, and some of the top material finishes to choose from.
FAQ section
Will double glazed windows protect my home?
They provide an additional barrier from sound, fire, wind, and the external elements. There are also thicker/thinner material options to choose from, based upon the type of glass, and the desired protection, when choosing the double glazed window material to install in your home.
Are double glazed windows sturdy?
Yes, they have a higher rating in terms of wind/strength ratings, and can better protect your home from storms, and extreme weather conditions, in comparison to simple, single-glass windows.
Will they protect sun damage from penetrating my furniture/flooring?
Yes, a thicker surface, along with built-in UV protection, are a few of the benefits which double glazed windows promote in your home. They not only protect from sun rays and light, they are also going to prevent too much glare in the home, based upon the glass material chosen during installation.
Can I glaze all windows and doors?
Yes, you can double glaze windows as well as glass doors and panes in the home. Whether your want to do the entire home, or a few of the windows and doors, in different rooms of the home, you can upgrade as many windows/doors throughout your home as desired, with custom fit glass.
Will the windows increase my home's value?
Yes, any upgrade to your home is likely to increase the ROI and resale value. However, installation of new double glazed windows, is going to afford a great increase in value, in comparison to several other home upgrades or remodeling work you could otherwise complete in the home.