Plumber Rates & Prices
All you need to know about the costs of hiring a
Plumber

including hourly and daily labour fees as well as tips on keeping the price down.

Plumbers can do many jobs. Updating plumbing, removing dated plumbing and piping, working below the home's surface to spot water damage or other possible flooding concerns. As a homeowner, whether it is an emergency job, or routine maintenance, you need to hire the right local plumber. If you are considering a tradesman, not only should you compare several locals, you must understand the services that they are offering for the prices being promoted. This post is a great place to start when trying to find the right local plumber, for all plumbing services you need remedied in your home.
What jobs does a
Plumber

do?

A Plumber can carry out a number of jobs including the following:
Install new plumbing, piping, fixtures.

Repair leaks, damage, or other issues with plumbing lines.

Install new appliances in a bathroom or kitchen.

Work below the surface to spot damage, leaks, or other water penetration.
Plumber Rates Calculator
Plumbers are typically going to charge a flat rate for their services. In most cases, you can expect to pay an hourly rate of 25-50 pounds for a plumber; and, if more than one plumber is sent to your home, this is going to increase the rates you will pay for their services. In addition to this, most will charge a per/day rate, if you are doing a major plumbing repair job. Typically this runs between 150-150 per day, and will include the cost of labour for the work which the plumbers are going to complete in the home.

Depending on the severity of the problem, many plumbers will have minimum half-day rates, or will require you to pay for services up front. In addition to this, the last-minute jobs, an emergency call, or weekend call, are all going to affect the rates you are going to pay, when choosing a local plumber for the services you need to be rendered in your home. Because there are many local plumbers you can hire as a homeowner, before you make that decision, it is important to compare several to find the best rates and most qualified local specialist for the job.
Total:
Approximate Plumber Rates /
£
0
How to Find a Plumber - Why Experience Matters
Using online job quote sites like myjobquote.co.uk is a great place to begin your search for a plumber. Comparing rates, their credentials, learning about service offerings, and having reviews/referrals on the site, will help you find the best locals, for any job you need performed. Additionally, you can rely on word of mouth referrals, online job posting boards, and forums, which also publish information about tradesmen and professionals. All of this will help you find and hire the best plumber, and find the most reasonable pricing for the work they are going to do in your home.
Plumber Hiring Checklist
Before hiring a Plumber, these are a few questions you might want to ask.
What type of equipment do you use and do you guarantee your work?

Do you do emergency calls and if so, what are your additional rates?

Is more than one plumber required to complete the job in my home?
Watch out for Extras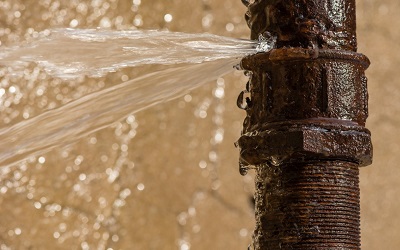 Where you live is a major indicator of how much you are going to pay when hiring a local plumber. In major cities, the rates for trades professionals is typically higher for homeowners. So, if you need any work done, and live in a popular or populous region, you can expect the rates the local tradesmen are going to be higher. Additionally, if you run into issues below the surface, if there is damage which isn't seen by the naked eye, or if they require additional plumbing equipment rental, this is going to increase the pricing you will pay for the work you are hiring a plumber to do.

Homeowners who want to install new finishes, and luxurious products or appliances, will pay a premium rate for the work. If it is done for the aesthetic look, you can expect that the rates you will pay for a plumber to be higher than work which is essential for the operation of your water and plumbing systems in the home. All of these factors will affect the final prices you can expect to pay.
How to keep the costs down
A simple way you can reduce costs is to buy supplies and rent equipment yourself. In addition to this, try word of mouth referrals and online referral sites. If you mention to plumbers you found them through these sites, they might offer a discount on the rate they are going to charge. Depending on when you can call, if it is not an emergency, call in during non-peak hours. This will minimise the cost you will pay.
Can I do the job myself?
Plumbing jobs are not simple, nor should they be done by a homeowner. Unless, of course, you are a plumber, this is not the type of work you are going to want to choose for your first DIY project in the home. It is time consuming, tedious, and if it is not done properly, even the smallest mistake can cause major damage, and really end up costing you more than you bargained for. So, rather than attempt a DIY project when plumbing work needs to be completed, homeowners should consider hiring the top local professionals for plumbing service needs.