Handyman Rates & Prices
All you need to know about the costs of hiring a
Handyman

including hourly and daily labour fees as well as tips on keeping the price down.

What does a handyman do? If you find yourself asking this question when you need your home painted, your wiring repaired, electrical work done, or other small tasks around the home, this post will help you. A handyman, based on their qualifications, can perform any one, or all of these trades.

For homeowners who aren't experienced enough to do a DIY fix, don't have time, resources, or simply don't want to do these jobs themselves, this guide will help point you in the right direction when the time comes for you to choose a local handyman to hire where you live.
What jobs does a
Handyman

do?

A Handyman can carry out a number of jobs including the following:
Repair roofing shingles, guttering, or siding of your home.

Paint the interior and exterior surfaces of your home.

Install new wiring, lighting, or upgrade electric lines.

Perform general maintenance and repair work throughout the home.

Flat pack furniture assembly
Handyman Rates Calculator
Tradesmen can charge anywhere from £15 to over £50 per hour. A handyman, based upon their credentials, licensing, and affiliations, will charge variable rates. Most handymen will also charge a flat daily rate, which can run anywhere from £100 and higher, for smaller jobs, especially those which are dangerous to perform or require a great degree of precision in execution.

Of course, where you live is a great impacting factor, which is going to drive up (or down) the prices you are going to pay a handyman when hiring them to perform different jobs around the home.

Because rates can fluctuate from one region to the next greatly, as a homeowner, before you do hire a local professional, you should make sure you are fully aware of their qualifications, and the guarantees they provide you with. Only by doing this can you rest assured the job will be done properly, and that you are covered/protected if you aren't happy with the work.

Regardless of the type of handy work you need to be completed around the home, if you don't have the time, experience, resources, or patience, a local handyman is the perfect individual for you to hire for these jobs.
Total:
Approximate Handyman Rates /
£
0
How to Find a Handyman - Why Experience Matters
Myjobquote.co.uk is one of the premier resources to help you search for a local handyman. In addition to price comparison, the site will narrow down the options based upon the type of work you need to be completed. So, you know you are not only going to pay a reasonable rate for the job but also that you are getting the most qualified local professional for that trade.

Local neighbours, friends, and family can also serve as referral sources for you. This will provide you with neutral, unbiased references, to help you ultimately choose a local handyman and hire those who are qualified for the trade.
Handyman Hiring Checklist
Before hiring a Handyman, these are a few questions you might want to ask.
How much do you charge per hour or do you charge a flat rate for all services?

What is the premium rate for equipment and materials for the job I'm hiring you to perform?

Do you guarantee electrical, wiring, and gas repair services?

How long will it take to perform smaller jobs around the home?
Watch out for Extras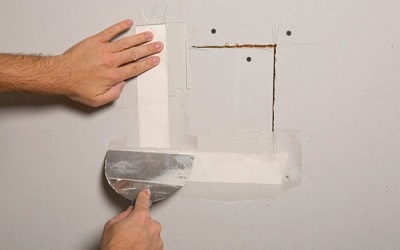 Depending on the job you are hiring a handyman to perform, oftentimes prep work is required before they can begin. In some homes, updating electric, wiring, or plumbing will be necessary. In such cases, these things are going to increase the total cost of the price you are quoted by a handyman.

If you need more than one handyman to do the job, this is also going to increase the prices you will pay for the job you are hiring a handyman or company to perform inside your home.

Equipment rentals, outsourcing, or supplies and materials, will also increase rates you will pay when hiring a handyman to perform different services in the home. More often than not, homeowners simply don't consider these additional costs, time, and specialisation which is required, for a handyman to perform the job they are ultimately hired to do.

So, when you are debating who to hire, and how much the job is going to cost, these are a few additional factors to weigh. Not only so you have a better understanding of the final price, but also so you can go about hiring the best team for the job, regardless of service needs.
How to keep the costs down
If you want to reduce costs when hiring a handyman, think about what you can do before hiring them. Prep work, clearing out an area, or even cleanup where they are going to be working, will reduce the time it takes for them to get started, and labour they will charge for services.

If you can buy materials rather than ask them to buy the materials, this will also reduce costs. And, some companies offer discounts for bulk or multiple project contracts, so consider doing more than one project at once, to help reduce overall pricing you'll pay when hiring a handyman.
Can I do the job myself?
Some jobs you can tackle yourself. Painting, removing siding, or even doing some minor upgrades like fixtures in the home, don't require certification or licenses. If you can do these jobs, consider a DIY project instead of hiring a handyman, to reduce costs. However, cases where electrical work, plumbing, and other trade services are involved, you should hire a trades professional.

Not only to avoid damage but also to avoid the dangers which are involved with these projects, especially in those instances where you have absolutely no idea what you are doing around the home.